In the era of technological advancement; where barely a week goes by without 3D Modelling Services hitting the headlines; the 2D solution is still upholding its importance. 2D modelling is essential to unambiguously and precisely capturing all the geometric elements and features of a component or product; which in turn provides all the required information for manufacturing a critical part.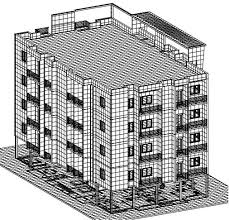 Why 2D Services Are Important In 3D Modelling World
Though 3D Drafting and Modelling is much more precise and detailed, 2D Services are still used by several companies, because of its uncomplicated and simple application procedures. Using 2D model lets you collect all the required information, reference, and detailed dimensions of design along with an apparent and clear-cut insight about the measurement and aspects of a product or design.
Use Latest Tools & Technology For 2D Services To Maximize Its Benefits
While using 2D solutions to construct, modify, edit, and share precise technical layouts and drawings; always be sure to use the most up-to-the-minute and ultra-advanced 2D drafting tools and technology. This will not only provide you a quick, easy, and credible 2D designs but also will ensure you about the aptness and excellence of any project. If possible, try to outsource your services to the best 2D servicing company in Vietnam for obtaining best results.
Closing Line
Every project is one-of-its-kind and needs a tailored approach. We at BIM Solutions pride ourselves for consistently delivering high-quality, efficient, and result-orientated 2D Services to customers in Vietnam!